Welcome to our Riding Holidays
With it's rich variety of landscapes and consistently beautiful scenery,  the Alpujarra and Sierra Nevada mountains provide some of the most spectacular horse riding countryside in Europe.  Join us on a first class horse and  ride ancient bridlepaths and mountain trails through unspoiled wilderness.
Less than two hours from the Mediterranean sea and with more than 20 peaks over 3,000 metres the region boasts many diverse micro climates, flora and geological formations. Riding through this ever changing landscape is an unforgettable experience.
Top Quality Riding Holidays
Our horses are our passion,  a way of life
Week Long Holidays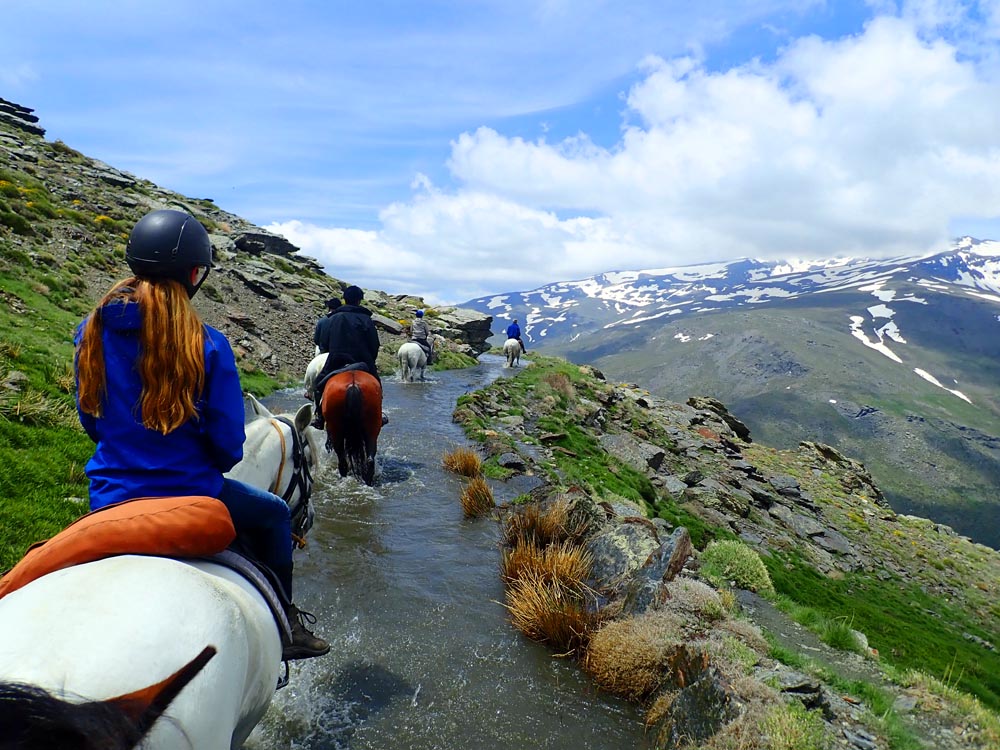 Choose from 4 different trail rides moving nightly from place to place. Ride ancient bridlepaths linking small mountain villages. Discover everchanging landscapes, from the almond-clad foothills to the open wilderness of the high sierras.
Short Break Holidays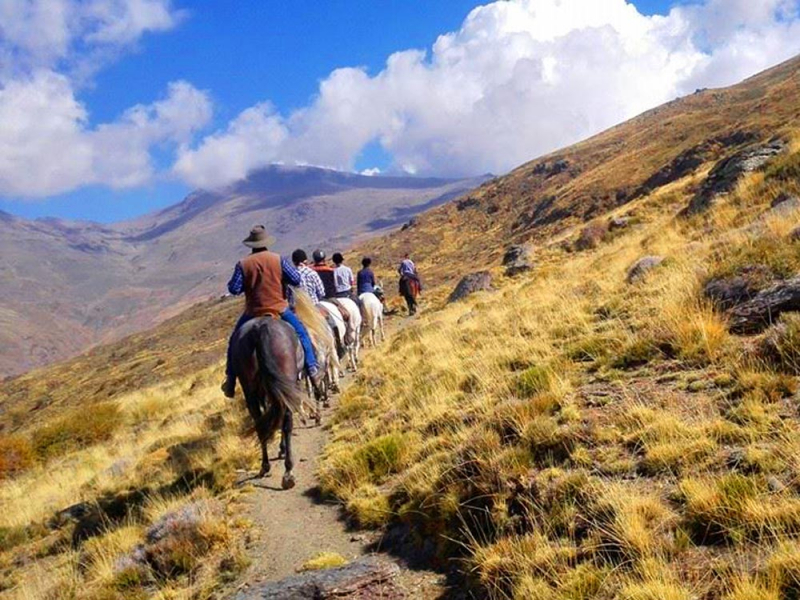 Shorter, for those with less time, but the same desires.
Three different short breaks provide the perfect break from your daily routine and a great introduction to this unique region
Find Out Why Dallas Loves' Sierra Trails Has Been The Riding Holiday of Choice Since 1987 For People From All Around The World